I have lived in the Philadelphia area all my life and being a resident of the City of Philadelphia for about the last 5 years. There's some parts of the city that I love and some parts that I do not like.
Pros:
History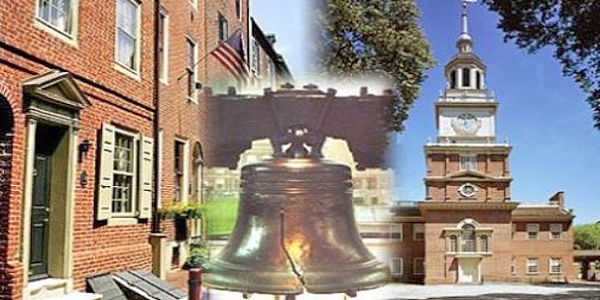 Being the beginning of America, Philadelphia has a lot of history. The nation's Declaration of Independence was signed and is housed here at Independence Mall. We have a plethora of museums and historical markers from the Franklin Institute to the Betsey Ross House. Philadelphia was the residence of major historical figures such as Thomas Jefferson and Benjamin Franklin. We were the nations first capital.
The Art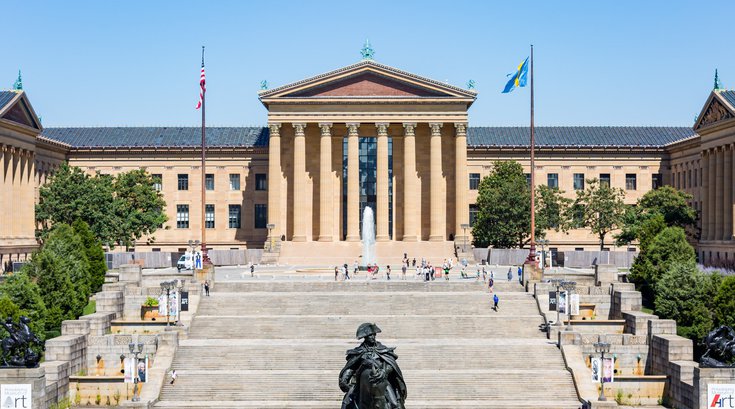 Philadelphia is also known for their art and culture. Throughout the city, there are statues, sculptures, and murals that are showcased within Center City and Philadelphia neighborhoods. It's nothing to drive down a Spring Garden St, Girard Ave, Broad St, Chestnut St, Walnut St, etc to see several murals on the sides of a row homes and buildings. The famous Rocky Steps at the Philadelphia Art Museum is where you can see down the Avenue of the Flags (aka Ben Franklin Parkway) to see the Art Museum and Logan Square Fountain to City Hall – the heart of Center City. There's a Rocky Statue on the right side of the Art Museum steps.
Cheaper Cost of Living
Compared to other major metropolitan cities, Philadelphia is considered cheaper than Boston, New York City, Washington, D.C., and Los Angeles. Many people along the east coast is making their way to Philadelphia because of not only the location but they can make their money in these other cities and commute back and forth to Philadelphia where the living is cheaper.
Easy Access to Surrounding States
Location, Location, Location! Philadelphia is the city between NY and DC. You can easily get to NY and DC by train or by car and be in those cities within 2-3 hours. There are many major routes to get in and out of the city. Besides that, New Jersey and Delaware are the neighboring states. There are 4 major bridges connecting Philadelphia to New Jersey: Betsy Ross, Tacony, Ben Franklin, and Walt Whitman. In the summer, Philly folks will take the 1 hour and 30 minute drive to the many NJ beaches. To get to Delaware is to take I-95 South and you'll be in Delaware within 30 minutes.
Amazing Food Scene
Philadelphia is known for the Cheese Steaks and our Ritas "Wooder Ice". We love our Chickies and Petes and our Wawa's. With a lot of chefs that had open their restaurants and eateries in the city, there are a lot of different cuisines that we can enjoy. From the Fat Salmon (Center City), Fogo De Chow (Center City), the rivalriy of Pats vs Genos in South Philly.
Cons:
Pollution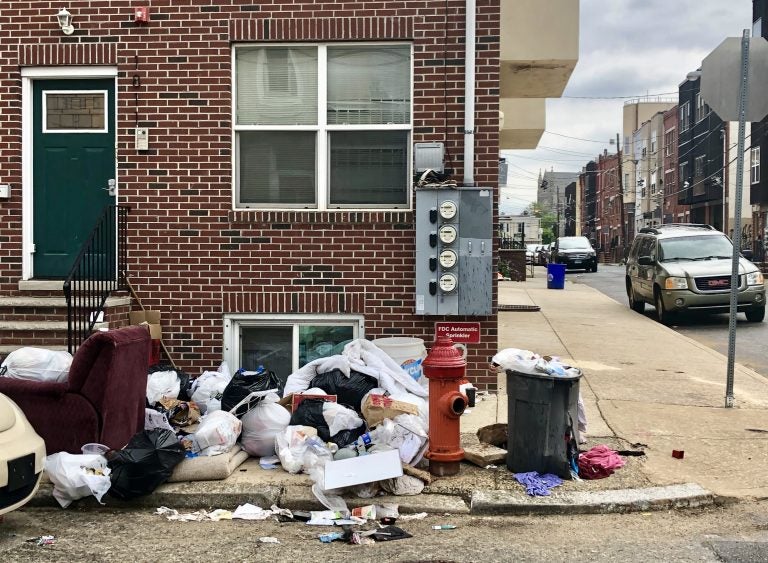 Philadelphia is trashy. If your driving or walking on a road or even sitting at a park bench to watch traffic, you may see someone throw out a McDonald's bag, plastic bags, etc out in the middle of the road with no conviction. We do have a lot of trash, but were getting better. The city has put out a campaign to help clean up the city.
Parking
Have you ever watched Parking Wars on A&E? The Philadelphia Parking Authority (PPA) is notorious for ticketing, booting, and towing cars who have not paid their parking tickets or parked in the wrong spot. If you park within the Center City, Spring Garden, Art Museum, Fairmount, Manayunk and several other neighborhoods, you will have to be a resident, to get a permit to park for and extended period of time. Most signs within busy neighborhoods and areas are limited to only 1-2 hour increments. Sometimes the signs can be extremely confusing. I would have to double and triple check to ensure that I can park.
Taxes
Within the City Limits, we have 3 different types of taxes: City Wage Tax, Sales Tax, and Soda Tax. The City Wage tax is for anyone who resides in the City of Philadelphia and works anywhere has to pay 3.8712% in taxes, regardless on whether they work inside the city limits or not. Anyone who works in the city limits but reside outside of the city has to pay 3.4481% in taxes.
Sales Tax is about 8% whereas the neighboring counties only pay 6%. If you purchase anything outside of food (except for prepared foods) and clothing, within the city expect to pay that sales tax. Most people either travel outside of the city to purchase their items or go to Delaware where there is no sales tax.
Soda Tax (also known as the Philly Beverage Tax) is a new tax, which took effect at the beginning of 2017, is 1.5 cents per ounce on sugary or artificially sweetened drinks. Obviously this doesn't apply for water or naturally sweetened drinks such as orange or apple juice. However since the implementation of this tax, people who live along the border of the city limits or are able to, travel to neighboring suburbs to purchase their drinks that they would have to pay the tax for in the City. Because of this tax, local businesses who sells these drinks has been impacted thus the city's sales of these drinks has fallen to about 51%.
Weather
The weather here sucks. We either have really cold winters and really hot summers and no in between. Sometimes we don't get a winter at all because the temperatures are so mild. This year, we didn't really get a winter. We don't get a lot of rain either. Sometimes our rainy days lasts about half a day.
Snow and Parking Chairs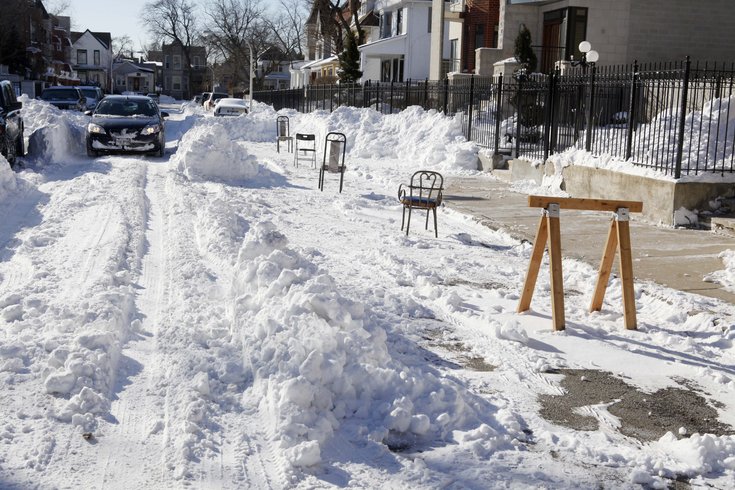 To piggyback on the weather, when it snows. And it snows bad to where there is a lot of accumulation, if you are located on a side street, your street is not going to get plowed or salted. It's the locals who tend to pave the way through rolling down the street. If you are located on a hill, forget about it, you will have to park somewhere where its flat and you can easily park and pull out of a spot to put a parking chair in the space. Parking Chairs is a local unwritten rule, where if you shovel yourself out of a spot, and you put a chair in that space, you can put a chair or a paint can to hold your spot until you return. No one really moves the chair however if someone does, that person may be unlucky to see that their tires are slashed.
Right in the Middle:
Low Property Taxes but Higher Sales Price
Because Philadelphia is so big and dense, the property taxes are extremely low. They can be anywhere between a few hundred dollars to a couple thousand. Depending on the property of course. Now with lower property taxes compared to the surrounding suburbs, where they pay a couple thousand dollars; Philadelphia home prices tend to be on the higher side than the suburbs and vice versa.
Things are Getting More Expensive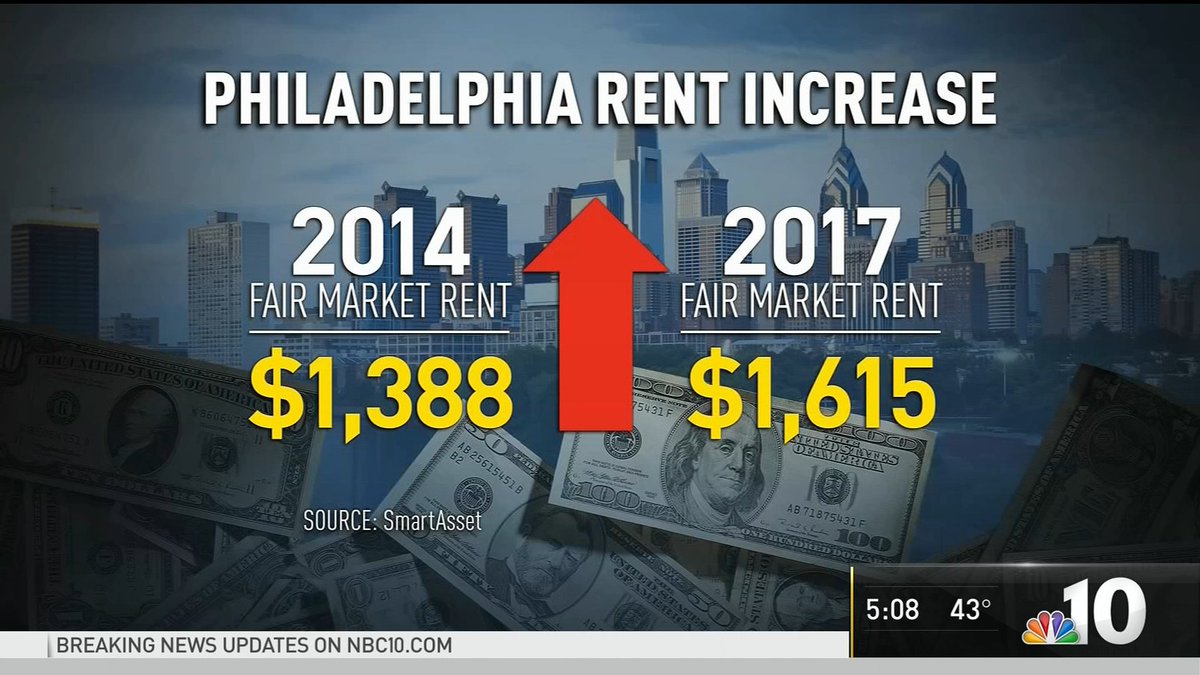 Somewhat in the middle, things are getting more expensive. Philadelphia's homes and rent values are increasing. Sometimes, people are not able to afford the better neighborhoods and becoming priced out because of gentrification. Nevertheless, people are making ends meet by either choosing to move out of the Philadelphia area to find a cheaper cost of living or moving in with family or friends.
Checkout my video on this topic. Subscribe to my channel as I make new videos every week about Living in Philadelphia!